I think it's safe to say that this Rumnog Pound Cake is freakin' delicious! It was an absolute hit at our Christmas get-together and whatever wasn't eaten, was eaten by Kevin and me. To tell you the trust, I've never been the biggest fan of sweets, but this cake isn't too sweet at all… in fact it's just perfect. Nice and light with just the right amount of moistness and eggnog flavouring. This cake is so light that you end up eating way more that you should, which is how we ended up eating an entire loaf at to ourselves… 

 UGH, holiday bulking at it's finest right there.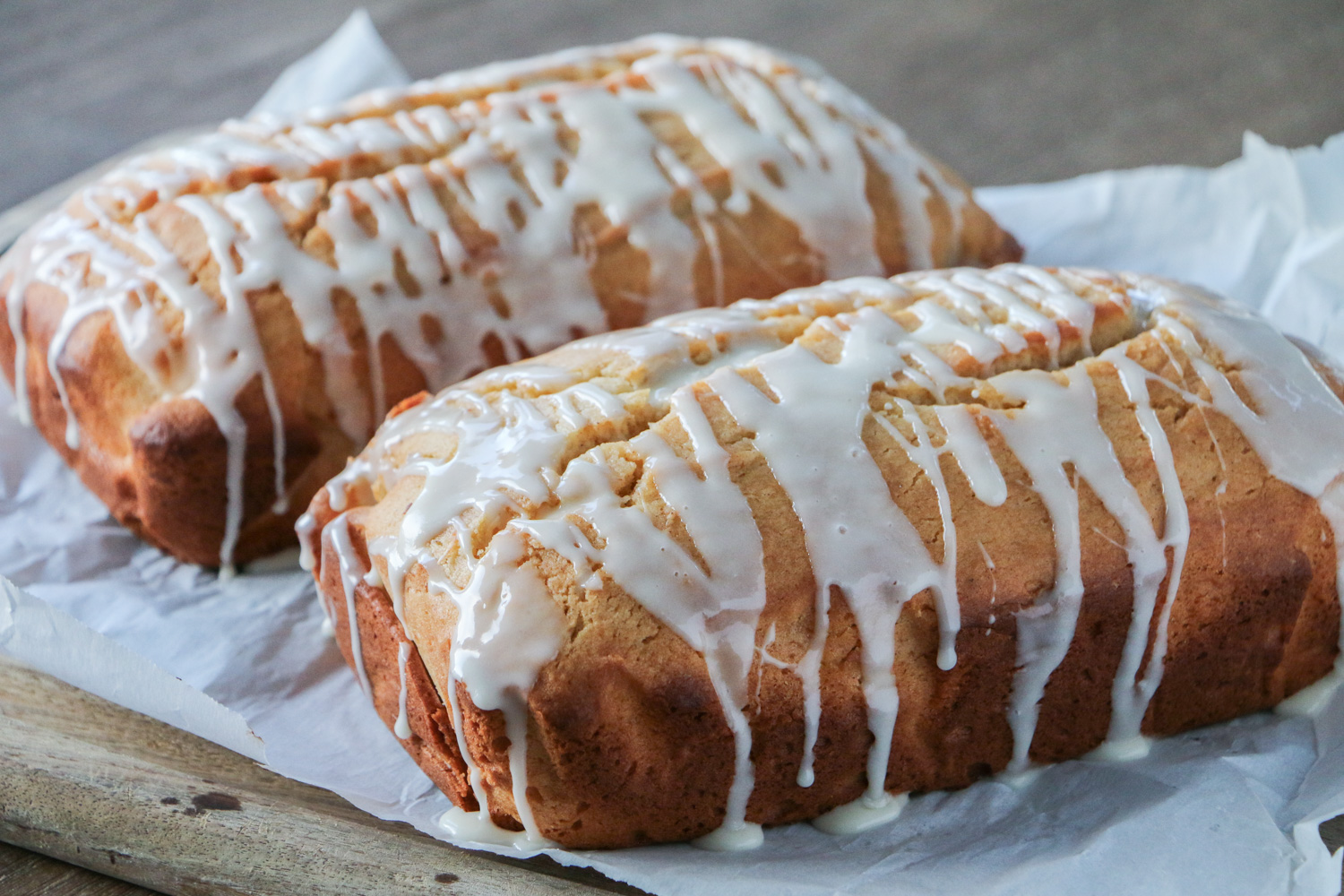 I honestly can't recall eating pound cake as often as Kevin has, I've probably had it once or twice in my life. So when we received our Spud grocery delivery, there was a sweet little treat that came on the back of the printed receipt – a recipe for Eggnog Pound Cake. Kevin saw this and his eyes immediately grew, the little kid in him came out and he begging me to make this for him. It was a funny and adorable sight. How could I say no? Luckily I had just stocked the fridge with some eggnog so off I went, not without stopping at our liquor shelf to grab some spiced rum. Why spiced rum? Well because I usually add it to my eggnog, so by default it should take great in the cake, no?
If you have some eggnog in your fridge and if you have some spice rum in your liquor cabinet, then you should MUST make this Rumnog Pound Cake. Of course, the cake can be made without any rum, but live a little, it's the holidays after all.

 This is probably the simplest holiday dessert you can make that will please all of your guests. Even if they don't like eggnog, you'll be sure to get some converts after they take a bit of this pound cake.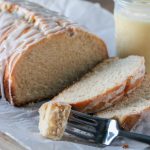 Rumnog Pound Cake
An easy holiday pound cake made with eggnog and just a little bit of spiced rum to elevate the holiday cheer. This pound cake isn't dense or heavy at all, it's light and has the perfect amount of sweetness, eggnog flavour, and moistness. Serve with eggnog or add a dollop of whip cream to make it a true decadent delight.
Yields
2
(9" x 5") loaves
Ingredients
Loaf
1

cup

butter

room temperature

2

cup

sugar

4

large eggs

1 ¼

cup

eggnog

(I used 2%)

1

teaspoon

vanilla

2

tablespoon

spiced rum

3

cup

all-purpose (AP) flour

2

teaspoon

baking powder

¼

teaspoon

salt

1

teaspoon

cinnamon

½

teaspoon

nutmeg

⅓

cup

spiced rum

for soaking
Glaze
1

cup

powdered sugar

2

tablespoon

eggnog

1 ½

teaspoon

spiced rum
Instructions
Preheat the oven to 350 F. Line two 9" x 5" loaf pans with lightly greased parchment paper.

In a bowl, cream together butter and sugar until it becomes light and fluffy. Add in the eggs one by one and mix until incorporated.

In a small bowl, whisk together eggnog, vanilla, and rum.

In a separate bowl, sift together flour, baking powder, salt, cinnamon, and nutmeg.

Starting and ending with the flour mixture, add the flour and eggnog mixture in intervals to the butter mixture. Beat at low speed just until blended after each addition.

Pour the batter into the prepared loaf pan and gently tap the pan on the counter a few times to eliminate any air bubbles. Bake for 50 to 55 minutes. Use a toothpick to see if the centre of the cake is done, the toothpick should come out clean.

Let the loaves cool in the pan for about 10 minutes. When cooled, remove the loaves from the pan and brush the top, bottom, and sides of the loaves with rum.

To make the rumnog glaze, in a small bowl mix in powdered sugar, eggnog, and rum.

Drizzle the cake and dust with some powdered sugar.

Enjoy with some eggnog!